This Weeks Free Software Pick
Ever have a piece of software you wanted to get rid of put up a nasty fight in its effort to stay on your system? Plenty of antivirus programs (ahem Kaspersky) do this. Don't fight with stubborn software, get some help from Geek Uninstaller. Even if the program is broken, Geek Uninstaller can probably remove it.
Get it Here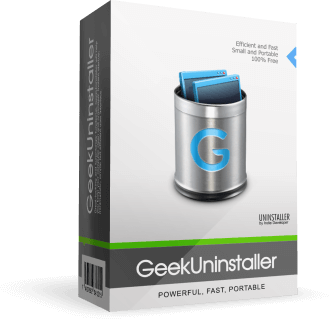 Brute force attacks – what you need to know
Brute force attacks sound scary and well, they are. They're far more common than you might think and they're also effective, especially if you use weak passwords.
What's even worse? Many people reuse passwords so once one password has been cracked, the attacker might have access to a whole slew of other sites and services you may use. Even your bank account.
This Months' Technology Insider
We will take more photos in the next two minutes than were taken in the entire 19th century
Copy and paste. How many times a day do you think you use it?
My Wi-Fi is working but my computer keeps disconnecting
This Months' Tech Guide
Viruses, worms, trojans, ransomware. The sheer number of types of malware out there is frightening. That's not to mention the number of attacks that happen every day. Here's your guide to the various forms of malware out there and what to watch for.
Free Ebook!
What would you do if you returned from vacation to find that your business bank account had been robbed to the tune of $1200?  It's not all that hard or uncommon for that matter. Learn the in and outs of protecting email in my new ebook, Email Hijack.
Password Generator and Checker
[msp_password_strength]
Last Weeks' Niagara Business Technolgy Social Media Posts
Click to Visit
Monday
Here's the biggest clue that Microsoft's replacing Windows 10: Support will end in 2025. What would you like to see in Windows 11?
#Microsoft #Windows10 #Windows11
Tuesday
Did you hear that G Suite is rebranding as Workspace? And it's now going to be available to everyone. Will your business take advantage of this?
#GSuiteToWorkspace #Google #SmallBusiness
Wednesday
Microsoft has a livestream planned for tomorrow, which could be the unveiling of Windows 11. Here are some of the features we might be getting
#Windows11 #MicrosoftLivestream #NewNewNew
Thursday
Do you use Outlook for your emails? It's annoying sometimes, isn't it? Now Microsoft is adding extensions for Chrome and Edge. Are you pleased with that?
#outlook #ExtensionsAtLast #ThatsBetter
Friday
Do you use project management tool Asana? Its new features aim to eliminate distraction and boost focus. Video messaging is clever. What do you think?
#Asana #ByeByeDistraction #NewFeatures
Saturday
Has your business put on a webinar in the last year? Here's the best free and paid for webinar software out there
#WebinarSoftware #BestOf #WhichDoYouUse
Sunday
Facebook's new AI tool can copy and replace any text style, just from a single picture. It seems to us this could be a dangerous tool…
#facebook #TextStyleBrush #DangerousInTheWrongHands
Are you a Niagara Falls Nonprofit?
Did you know we provide Niagara Falls nonprofit IT support? More and more Niagara nonprofits are trusting us to take care of their IT and take a load off of management.
Don't let technology deter you from the work you do in the community. Call us at 289-479-5606 to learn more.
Book Your Discovery Call
Would you like to see if Bowes IT Solutions is a good fit for your growing business? Book a discovery call now so we can learn more about each others' business.