Tech Tuesday
for
September 21, 2021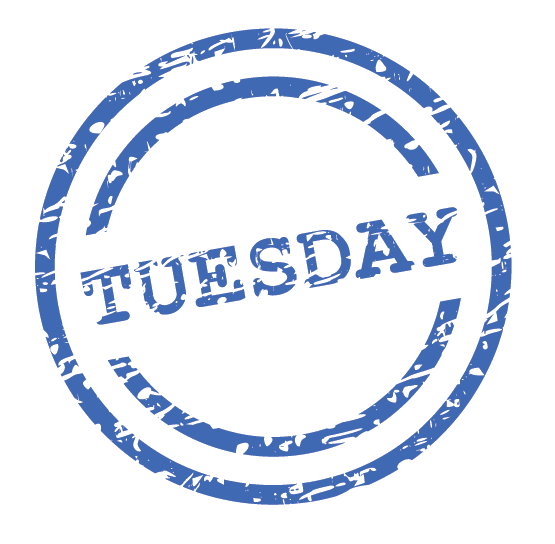 This Week
Anyone can create a powerful database with this app
Top Things to Replace in Your Old School Office
Septembers' New eBook
Email Clients
46% Of Emails Are Opened On Mobile Devices
7 Ways To Filter Your Email For A More Productive Inbox
The Most Popular Email Clients Of 2021
18 Microsoft 365 Add-Ons To Supercharge Your Emails
Are Local Desktop Email Clients A Thing Of The Past?
Pros & Cons Of Using The Outlook Web Application (OWA)
What Using A Free Email Account Says About Your Business
How To Create The Perfect Out-Of-Office Message
Google Workspace Now Has Over 2.6 Billion Active Users
Anyone can create a powerful database with this app
There's a tool inside Microsoft 365 that allows you to get a lot more out of data sitting inside your business.
 It's not Excel – it's more powerful than that. But it's still user-friendly. We reveal it all in our brand-new video.
This Months' Technology Insider
What repeat tasks could you automate?
Windows 11 launches in the next few months. Are your devices ready for it?
Finding information in Microsoft Teams.
This Months' Tech Guide
Is your IT support company always fixing your technology? These days most businesses prefer an IT partner who
proactively prevents problems from happening. Prevent your business from grinding to a halt and save a lot of money at the same time.
Email Hijack
What would you do if you returned from vacation to find that your business bank account had been robbed to the tune of $1200?  It's not all that hard or uncommon for that matter. Learn the in and outs of protecting email in my new ebook, Email Hijack.
Top Things to Replace in Your Old School Office
You may be in the "if ain't broke why fix it" camp. Yet even if some of your outdated office tools and technology aren't actually broken, they could be crying out for an update (if only you spoke filing cabinet, you'd know!). Here are the top things we see that businesses could upgrade to improve productivity and add security.
First, let's start with those traditional landline phones. Sure, they've done their job well for decades, but switching to Voice over Internet Protocol (VoIP) has many advantages. Don't overlook the benefits of:
streamlining voice and data services to save on bills and long-distance;
employees using VoIP communications wherever they have access to an internet connection;
accessing features such as call waiting, screening, recording, auto-attendant, and voicemail transcription;
gaining greater flexibility to scale up and down as needed so you don't need to pay for phone lines you don't need;
integrating calls with customer relationship management software for better data insights.
Saving, Sharing, and Revising Documents
Next up, those filing cabinets. For one, they may be an eyesore, plus, they're taking up valuable real estate in your space. Today, many printers allow you to scan many pages at once and easily scan documents into content management software.
Moving to online document management also opens you up to many productivity gains. The software often supports optical character recognition (OCR), which makes scanned content searchable. Plus, the documents are available online, where and when employees need them. This is helpful in remote or hybrid work setups, but it also helps ensure you have a backup of critical documents if disaster strikes.
If you're still filing documents in cabinets, you may have paper-based processes, too. Forms and folders get passed around for different people to sign off at various stages. This makes it easy for the workflow to bottleneck or, worse, for documentation to get lost in the physical shuffle from place to place.
In a step up from this, a business might at least move documents around via email attachments. Everyone gets a chance to see the document and make comments. Then, some poor soul takes all responses and correlates them for the next round of revisions.
Replace these old-school approaches with online business tools built to enable collaboration. Microsoft 365, for example, allows people to work on documents at the same time. There are no more worries about version control, and everyone can track the file's progress.
Enabling Remote/Hybrid Work
Cloud-based collaboration software not only helps with document exchange. Microsoft 365 also allows users to communicate efficiently via the Teams channels. They can also start video meetings, share screens, and co-work on files and PowerPoints. Plus, integrating Outlook contacts and calendars helps efficiency and scheduling.
All this helps support employees working remotely or coming into the office only some of the time. With online documents and databases, everyone can get work done without coming on-site. Plus, VoIP business calls forward directly to phones or laptops for seamless communication.
Put Away the Post-its, Too
One last thing we'd love to see people replace in their offices. Those Post-its with handwritten passwords stuck to the bottom of computer monitors or oh-so-stealthily under the paperclip organizer in their top desk drawers.
We all have many passwords, and we understand the impulse to write them down, but a safer strategy is to use a password manager. A password manager stores generates and manages passwords in an encrypted database. A password management solution – such as Keeper, LastPass, or LogMeOnce – is more cyber secure than that sticky note.
Of course, every work environment is unique, and you might have some other outdated office technology we haven't mentioned here. Need help bringing your business tools up to date? Our IT experts are here to help. We can review business practices and suggest the best solutions for your needs. Contact us today at 289-479-5606.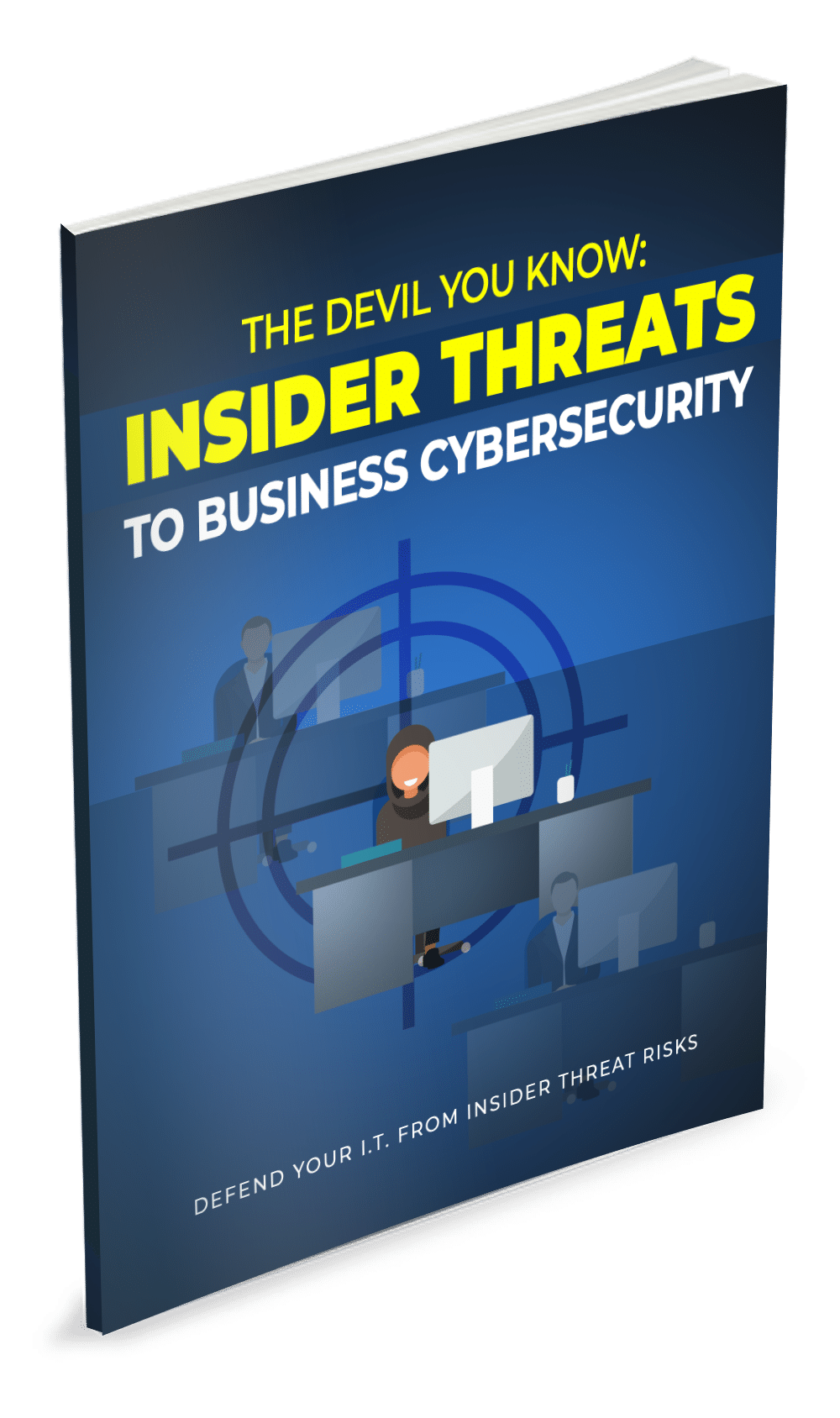 Insider Threat Risk is on the Rise: Detect and Prevent 
The frequency of insider threat incidents is on the rise. Between 2018 and 2020, they spiked by 47%, according to the Ponemon Institute. 
Our latest ebook — The Devil You Know: Insider Threats to Business Cyber Security — shares essential information you need to detect and prevent insider threats. 
This informative guide covers:  
What an insider threat is

Who can be an insider

Who is at risk of insider attack

What are consequences of insider attacks

How to detect insider threats

How to prevent insider attacks and threats

You'll also learn how work from home complicates things as far as insider risks too.
46% Of Emails Are Opened On Mobile Devices
7 Ways To Filter Your Email For A More Productive Inbox
Whether it's Google Workspace or Microsoft 365, advanced email filtering can make a stark difference in the quality and composition of one's inbox. By reducing the "noise" users can communicate faster, and more effectively, which can aid in their overall productivity.
The Most Popular Email Clients Of 2021
18 Microsoft 365 Add-Ons To Supercharge Your Emails
Are Local Desktop Email Clients A Thing Of The Past?
Pros & Cons Of Using The Outlook Web Application (OWA)
​
What Using A Free Email Account Says About Your Business
In today's times, businesses that use a free email service (such as Yahoo or Hotmail) without their own domain are often not taken seriously. In fact, this has become a common way for prospects and customers to determine what businesses are "legitimate" and which are not.
Why Using a Free Email Service Is Bad for Business – Press8 Telecom
How To Create The Perfect Out-Of-Office Message 
A great out-of-office message can be the difference between a peaceful time away from work and a distracting, unnecessary pileup of miscommunications. Ideally, this message should offer anyone who receives it clear instructions on who they should contact for immediate help or when they should expect a response otherwise.
15 Best Out of Office Message Examples to Inspire You + Tips (getresponse.com)
Google Workspace Now Has Over 2.6 Billion Active Users 
​
Book Your Discovery Call
Would you like to see if Bowes IT Solutions is a good fit for your growing business? Book a discovery call now so we can learn more about each others' business.