Is it Time to Replace Your Computer?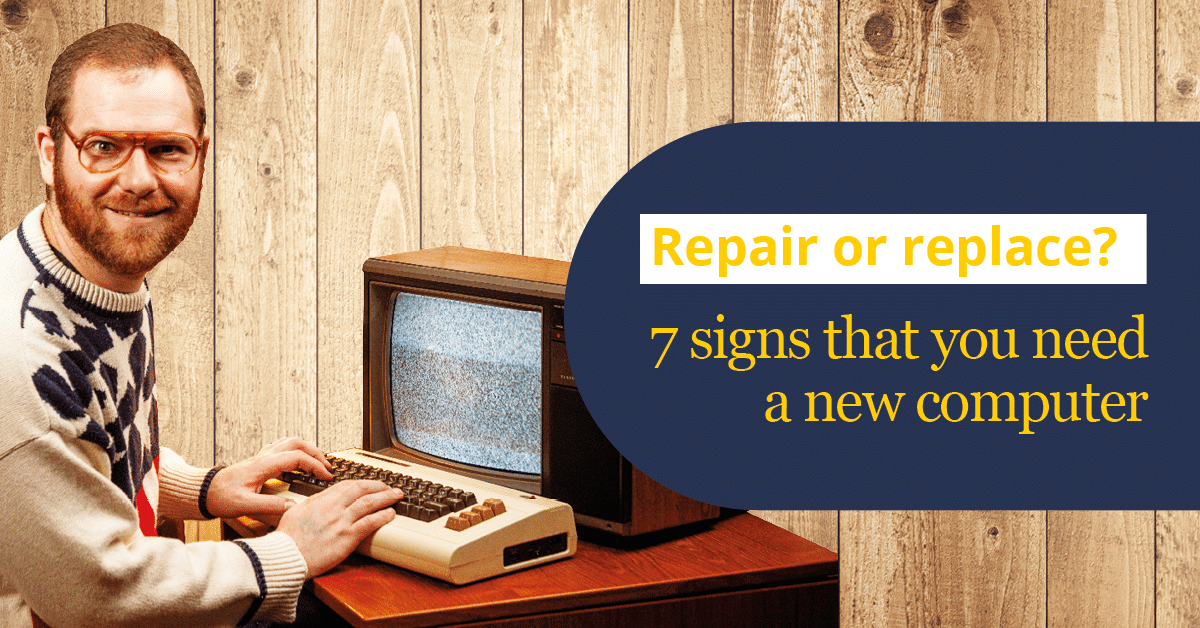 Get it Now!
Replacing a computer isn't always the answer to your digital problems. Aside from the cost of the computer itself, there is an investment of time and money in copying data to a new computer and getting it set up on your network. Sometimes though, spending good money on repairing an old jalopy just doesn't make sense anymore.
How do you know when it's time to say goodbye to good old Betsy and replace her with something more modern and efficient? This month we look at 7 signs that your old computer is letting you down. I'm betting you can relate to signs 1 and 2!
Get it here, no signup required!