This Weeks Free Software Pick
Working from home is likely to never fully go away. Niagara businesses that aren't completely cloud-based, usually have data on the network that remote users need access to. That access must be secure as possible with strong encryption and multifactor authentication. OpenVPN does that and more. From connecting entire offices to connecting single remote workers, OpenVPN is a reliable and secure choice. Need help getting it set up. Let's talk.
Get it Here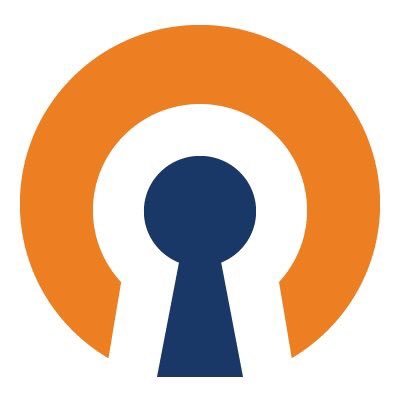 Microsoft 365 For WFH Mobility
Many of us were surprised to find that working from home wasn't all that difficult after all. With the right tools – secure access to company data, either in the cloud or by VPN, a VoIP phone system, and the right software tools – the transition was not that bad at all.
 Here's how Microsoft 365 has become one of the right software tools.
This Months' Technology Insider
We will take more photos in the next two minutes than were taken in the entire 19th century
Copy and paste. How many times a day do you think you use it?
My Wi-Fi is working but my computer keeps disconnecting
This Months' Tech Guide
Viruses, worms, trojans, ransomware. The sheer number of types of malware out there is frightening. That's not to mention the number of attacks that happen every day. Here's your guide to the various forms of malware out there and what to watch for.
Free Ebook!
What would you do if you returned from vacation to find that your business bank account had been robbed to the tune of $1200?  It's not all that hard or uncommon for that matter. Learn the in and outs of protecting email in my new ebook, Email Hijack.
Password Generator and Checker
[msp_password_strength]
Last Weeks' Niagara Business Technolgy Social Media Posts
Click to Visit
Monday
Did you know that Windows 10 has built-in ransomware protection? Possibly not. Here's how you turn it on (do it now)
#ransomware #Windows10 #YourFirstJobToday
Tuesday
Are you forever on the hunt for a phone charger to borrow? Here's a list of the apps that are draining the most life from your battery. How many of these do you use?
#TimeToDeleteSomeApps #BatteryLife #AnyoneGotACharger
Wednesday
Do you feel like Windows 10 could be running faster for you? Here are some tips on how to speed it up
#Windows10 #SpeedItUp #tips
Thursday
We love Teams, but it can be tricky to share files in meetings, can't it? Lucky for us, Microsoft is making it a smoother process. Great!
#Teams #update #EasierFileSharing
Friday
People have sent more than $2 million in cryptocurrency to criminals impersonating Elon Musk over the past six months. Do they think he's short of a dollar or two? 
#scammers #cryptocurrency #ItsElonCanYouLendMeSomeMoney
Saturday
It looks like Instagram might finally be on your desktop after years of being mobile-only. They're testing it right now. Will you use this?
#InstagramDesktop #TestingTesting #MoreDistractions
Sunday
Do you subscribe to HelloFresh meal delivery kits? Check their messages carefully – they're among several brands being spoofed
#MealDeliveryKit #SpoofedWebsites #ProtectYourData
Are you a Welland Nonprofit?
Did you know we provide Welland nonprofit IT support? More and more Niagara nonprofits are trusting us to take care of their IT and take a load off of management.
Don't let technology deter you from the work you do in the community. Call us at 289-479-5606 to learn more.
Book Your Discovery Call
Would you like to see if Bowes IT Solutions is a good fit for your growing business? Book a discovery call now so we can learn more about each others' business.