This Weeks Free Software Pick
Sometimes you need to know what's on your network. Maybe you need to find the IP address of a device you want to manage on your network. One of my favourite tools for the job is Advanced IP Scanner. It makes discovering devices easier by listing the manufacture of every device it finds. If you're an IT pro, you can use the portable version to scan your clients' networks without having to install the software. Give it a shot.
Get it Here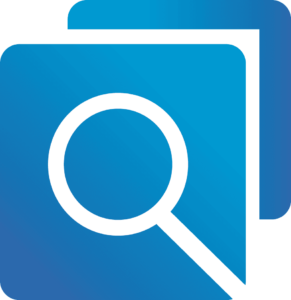 What's the biggest threat to your business's IT security?
 Would you believe the biggest threat to your business is your own team? All it takes is for someone to unknowingly click one link in one email. Here's what you can do about it.
This Months' Technology Insider
We will take more photos in the next two minutes than were taken in the entire 19th century
Copy and paste. How many times a day do you think you use it?
My Wi-Fi is working but my computer keeps disconnecting
This Months' Tech Guide
Viruses, worms, trojans, ransomware. The sheer number of types of malware out there is frightening. That's not to mention the number of attacks that happen every day. Here's your guide to the various forms of malware out there and what to watch for.
Free Ebook!
What would you do if you returned from vacation to find that your business bank account had been robbed to the tune of $1200?  It's not all that hard or uncommon for that matter. Learn the in and outs of protecting email in my new ebook, Email Hijack.
Password Generator and Checker
[msp_password_strength]
Last Weeks' Niagara Business Technolgy Social Media Posts
Click to Visit
Monday
There are some cool translation tools on the way to Teams on your cell phone. Here's the lowdown
#microsoft #teams #NewToys
Tuesday
Windows 10 is new and innovative… so where did Microsoft get inspiration for its upcoming update? Er… from Windows 8, apparently
#Windows10 #OrWindows8 #BeYourOwnInspiration
Wednesday
A vulnerability has been found in Apple's M1 chip that is used in the latest Macs. Luckily, it's likely to be harmless
#apple #M1Chip
Thursday
Bing alerts. They're back on your Windows 10 device and they're annoying people already. Are they annoying you?
#BingAlerts #Windows10 #DoTheyAnnoyYou
Friday
Does your internet connection feel slow? Here's how to see if your internet provider's giving you the speed you're paying for
#FastOrSlow #SpeedyInternet
Saturday
Twitter is working on three new misinformation warning labels, to help protect us from misleading statements. What do you think about this?
#twitter #WarningLabels
Sunday
It's Cool Tricks Sunday. Did you know you can use your iPhone to magnify things? And to detect people?
#iPhone #MagnifierTool #iPhoneTipsAndTricks
Are you a Niagara Falls Nonprofit?
Did you know we provide Niagara Falls nonprofit IT support? More and more Niagara nonprofits are trusting us to take care of their IT and take a load off of management.
Don't let technology deter you from the work you do in the community. Call us at 289-479-5606 to learn more.
Book Your Discovery Call
Would you like to see if Bowes IT Solutions is a good fit for your growing business? Book a discovery call now so we can learn more about each others' business.