Tech Tuesday for August 31st
The longer your passwords, the harder they are to crack
This makes sense, doesn't it? Yet many people stick with the same short password across multiple apps and websites as they can't remember a long one.
Here's the easy way to help your staff use unique, uncrackable passwords and never forget them.
This Week
The longer your passwords, the harder they are to crack
Windows 11 is Coming: Should You Upgrade?
Septembers' New eBook
Multiboot Bootable USB Flash Drive Creator
This Months' Technology Insider
What to do if your phone is lost and is on silent
What was the first ever web browser?
3 scary questions to ask about your data on your staff's phones
This Months' Tech Guide
Do you make the most of your Microsoft 365 subscription? Boost productivity,
save time, and improve customer experience with these 10 MS365 apps you didn't even know you had
Email Hijack
What would you do if you returned from vacation to find that your business bank account had been robbed to the tune of $1200?  It's not all that hard or uncommon for that matter. Learn the in and outs of protecting email in my new ebook, Email Hijack.
Windows 11 Is Coming: Should You Upgrade?
Microsoft's next version of Windows is being rolled out this year, and businesses are now wondering if the upgrade is right for their needs. This article looks at the changes and helps you weigh up your options.
Windows 11 simplifies Microsoft's operating system and user interface. The new release is still only at the preview stage, but we know there's a new startup sound and Start menu. Additionally, snap controls allow users to resize and reposition windows on their desktops. Microsoft also touts its content personalization tools and many widgets to choose from. Plus, an app store rebuild makes it easier to browse, install, and update applications.
For business, though, the big question is whether the upgrade makes sense. The full launch of the software is due in late 2021. In the meantime, those already using Windows 10 are wondering why they should upgrade. After all, Microsoft is promising to support the Windows 10 OS until October 14, 2025.
The Appeal of the Windows 11 Upgrade
Many advance reviews of Windows 11 focus on the fresh look of the desktop operating system, but there are also functionality changes to enhance productivity and security.
Employees today collaborate virtually and are always looking for ways to improve efficiency. Windows 11 aims to help by offering a new taskbar that integrates Teams right into the desktop. This simplifies multitasking and makes it easier for users to jump into a group chat or team meeting. Users can also mute/unmute or start presenting right from the desktop.
While remote working has grown, so too has cybersecurity risk. With more people seeking to access software from home, cyberattacks are rampant. Windows 11 embraces a Zero Trust framework. This validates both user identity and the platform to better safeguard access, making cybersecurity a default rather than an add-on. It offers hardware-based isolation, encryption, and malware protection with hybrid work in mind.
Proceed with Caution
The productivity and security enhancements are appealing, but they demand more advanced hardware. Windows 11 requires:
a compatible 64-bit processor.
a Trusted Platform Module (TPM) 2.0 chip (to help protect encryption keys, user credentials, and data).
64 GB or more available storage.
4 GB RAM.
high-definition (720p) display.
The upgrade is free (right now) to those with Microsoft 365 licenses. Yet, buying new machines could prove costly.
Businesses can manually check device compatibility or run diagnostic tests such as the DirectX diagnostic tool (DxDiag) or the PC Health Check App, or hire an IT consultant to assess systems (and needs) before making the decision to invest in new devices.
The move to Windows 11 could also impact other applications the business relies upon. For example, Microsoft has moved away from Internet Explorer and its ActiveX-based applications, which means employees may be using products and services that will be impacted.
Ultimately, Windows 11 has its benefits, yet there are drawbacks to consider, too. Before making an upgrade decision, contact your managed service provider. We'll check you have the necessary hardware, and that your applications will remain supported.
We can help also with your Windows 11 deployment. Windows Autopilot or Microsoft Intune cloud and automation can help but working with IT experts can also cut downtime. Contact us at 289-479-5606 for help today!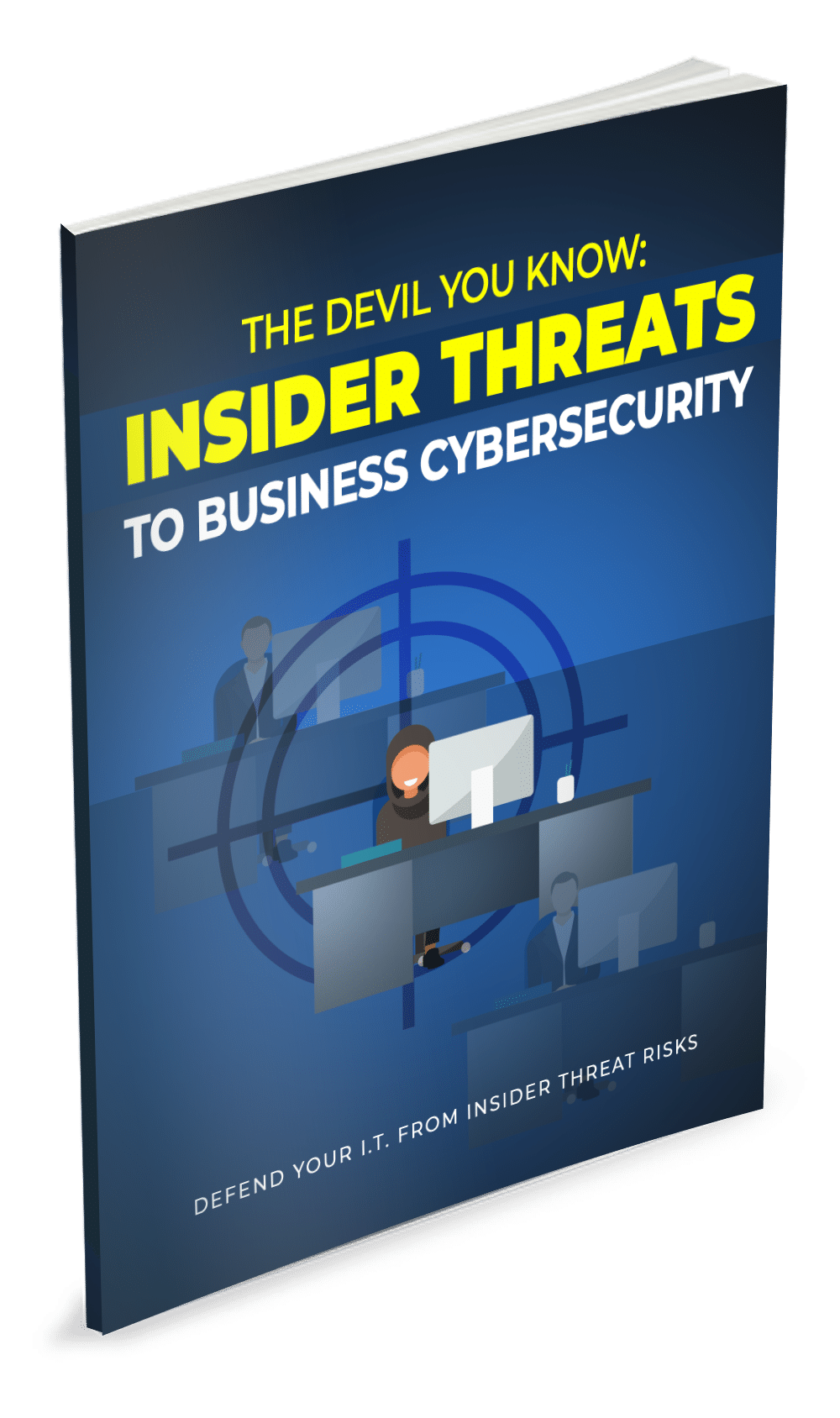 Insider Threat Risk is on the Rise: Detect and Prevent 
he frequency of insider threat incidents is on the rise. Between 2018 and 2020, they spiked by 47%, according to the Ponemon Institute. 
Our latest ebook — The Devil You Know: Insider Threats to Business Cyber Security — shares essential information you need to detect and prevent insider threats. 
This informative guide covers:  
What an insider threat is

Who can be an insider

Who is at risk of insider attack

What are consequences of insider attacks

How to detect insider threats

How to prevent insider attacks and threats

You'll also learn how work from home complicates things as far as insider risks too.
Book Your Discovery Call
Would you like to see if Bowes IT Solutions is a good fit for your growing business? Book a discovery call now so we can learn more about each others' business.