Tech Tuesday
for
September 7, 2021
This Week
MyAnalytics will help you be more efficient
Outsourcing to an MSP: Custom-size Your Partnership
Septembers' New eBook
Internet Browsers

75% Of All IE and Edge Installations Are Outdated
Best Browser Extensions For User Productivity
2021 Internet Browser Market share
Common Myths About "Private" Internet Browsing
What Is The Fastest PC Internet Browser in 2021
How Chrome's Password Warning Helps Identify Hacked Credentials
How To Check Any Web Browser For Software Updates
Benefits Of Adopting Microsoft Edge For Your Small Business
Mobile Browsers Account For More Than 51% Of Traffic Worldwide
MyAnalytics will help you be more efficient
Wouldn't it be great if you had a dashboard with information about your team's work patterns? To help them collaborate more. And make sure they were disconnecting from work to have proper breaks.
This dashboard exists. And it's within Microsoft 365. Our new video has the details.
This Months' Technology Insider
What repeat tasks could you automate?
Windows 11 launches in the next few months. Are your devices ready for it?
Finding information in Microsoft Teams.
This Months' Tech Guide
Is your IT support company always fixing your technology? These days most businesses prefer an IT partner who
proactively prevents problems from happening. Prevent your business from grinding to a halt and save a lot of money at the same time.
Email Hijack
What would you do if you returned from vacation to find that your business bank account had been robbed to the tune of $1200?  It's not all that hard or uncommon for that matter. Learn the in and outs of protecting email in my new ebook, Email Hijack.
Outsourcing to an MSP: Custom-size Your Partnership
MSP's Menu of Services
MSPs offer a menu of value-added services on top of the monitoring. The added tasks outsourced can depend on your expertise, budget, and desire to be hands-on with IT.
Value-add services MSPs offer include:
taking responsibility for installing software updates;
fixing security vulnerabilities as they are detected;
suggesting current, reliable, and secure technology solutions to improve your operational performance;
handling data backup and disaster recovery;
serving as your IT help desk for employees.
Partnering with the MSP for these services can save the business time and money. Consider data backup: The MSP may have its own data centers for all its clients, which might mean a better rate on essential data backup thanks to economies of scale.
MSP as IT Team
Other businesses can benefit from handing over all IT to a trusted MSP. For one thing, this saves the business from having to recruit, train, and keep its own IT team in a tight labor market.
The MSP continues to remotely monitor and manage the IT infrastructure, but they now have full responsibility. It's not a matter of picking from the services available on the a la carte menu above. All those tasks are the MSPs responsibility.
Many internal IT teams are reactive, as they don't have the bandwidth to act otherwise. Yet with an MSP in place of an overwhelmed IT staff, you gain a proactive partner. The MSP secures applications and networks, manages mobility, and handles any incidents. They keep your business running by avoiding disruptions leading to revenue loss, customer churn, and reputation damage.
Putting an MSP in charge of IT can concern some business owners who are reluctant to give up control, but an MSP brings the benefits of specialized experience with technology (and, ideally, your industry). They have the tools to provide data analytics, improve cybersecurity and continually better your business.
An MSP Partnership to Suit You
On any of these three levels, you want to work with an MSP that will become an extension of your business. The right MSP becomes a trusted partner looking out for your business's best interests. Contact us today at 289-479-5606.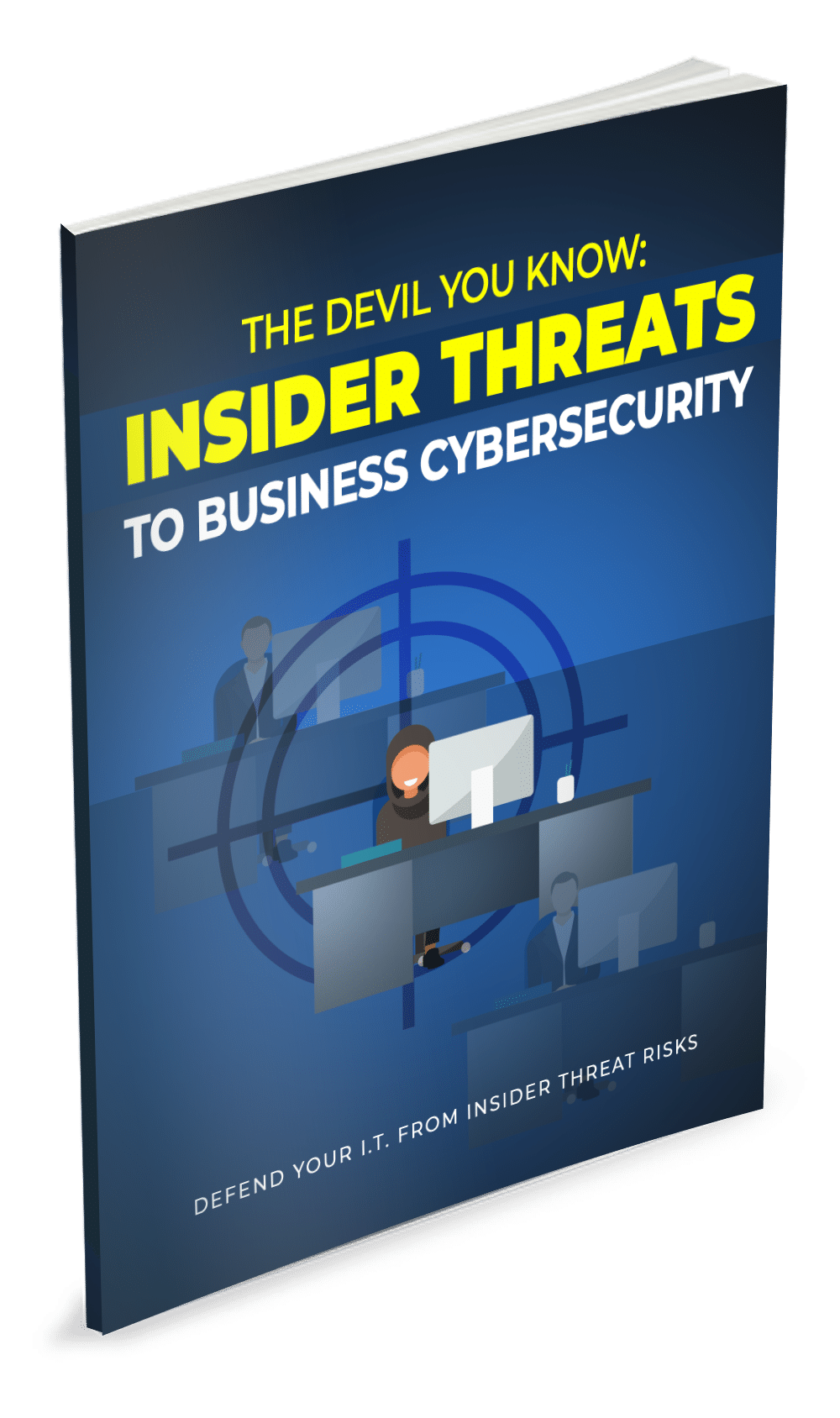 Insider Threat Risk is on the Rise: Detect and Prevent 
he frequency of insider threat incidents is on the rise. Between 2018 and 2020, they spiked by 47%, according to the Ponemon Institute. 
Our latest ebook — The Devil You Know: Insider Threats to Business Cyber Security — shares essential information you need to detect and prevent insider threats. 
This informative guide covers:  
What an insider threat is

Who can be an insider

Who is at risk of insider attack

What are consequences of insider attacks

How to detect insider threats

How to prevent insider attacks and threats

You'll also learn how work from home complicates things as far as insider risks too.
75% Of All IE and Edge Installations Are Outdated
One of the largest issues plaguing native web browsers (such as IE and Edge) is that they are often left unkept and rarely updated. This poses a serious threat to users and one they probably doesn't know exists.
Best Browser Extensions For User Productivity
One of the reasons why users gravitate to Google Chrome is their extensive marketplace of third-party extensions. Many of these extensions can be useful in increasing user productivity, and thus should be considered by small businesses.
2021 Internet Browser Market share
While there has not been much movement at the top of the market for internet browsers, Mozilla was recently surpassed by Edge as the second most used browser for personal computers.
Common Myths About "Private" Internet Browsing
While private internet browsers have many uses, they aren't as "anonymous" as some users believe them to be. This is why it is recommended that users don't visit any website (even while in private mode) that they wouldn't want their employer or ISP to have a record of.
What Is The Fastest PC Internet Browser in 2021
While most people consider features more than speed when deciding which browser to ultimately use, there is still a significant difference in how quickly different browsers are able to load content.
How Chrome's Password Warning Helps Identify Hacked Credentials
One of the most useful security features to be developed in recent years is Chrome's password warning  (a similar feature can be found on Edge). This notifies the user if they have entered a password in any website that has been compromised on the dark web.
How To Check Any Web Browser For Software Updates
While features are a large part of safe internet browsing, the most important way to ensure user safety is to keep browsers up-to-date. While the process can be a little different depending on which you use, they are quite simple and only take a few minutes to update.
Benefits Of Adopting Microsoft Edge For Your Small Business 
For those businesses already using Microsoft 365, they may find that Edge's deep integration is exactly what they have been missing in a browsing experience. One example of such is the "Microsoft 365" tab, which acts as a virtual hub (or home page) containing all of the user's most accessed and used features and files.
Mobile Browsers Account For More Than 51% Of Traffic Worldwide
While most work is done via PC and desktop browser, this no longer accounts for the majority of internet traffic globally. Over the past year we saw mobile internet traffic finally take over as the dominant source across the globe.
Book Your Discovery Call
Would you like to see if Bowes IT Solutions is a good fit for your growing business? Book a discovery call now so we can learn more about each others' business.