This Weeks Free Software Pick
A great way to know if a password has been compromised is to check if your email has been involved in data breach. Hackers break into websites and steal  the user names — often your email address — and passwords you use to log onto those websites.
Luckily… ehrm, well maybe not luck… many of those lists of user names and passwords go up for sale on the dark web and security experts can learn what email addresses have been compromised. Shameless self promotion here — a tool to check if your email address has been involved in such a data breach is right here on this page.
Scroll down the page until you find the password checker that looks like the image to the right. You may be surprised at what you learn! Talk to us about knowing right away if you've been a victim of a data breach.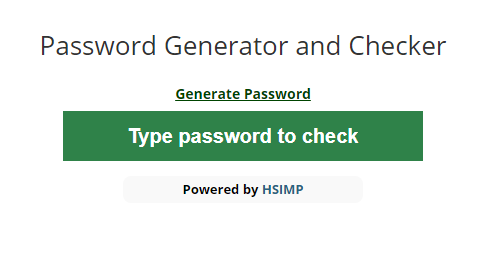 Email is still the most common and most dangerous means of communication for Niagara businesses
Email is still the most common way to communicate in business. Most businesses rely heavily (and that's putting it mildly) on email and Microsoft Outlook.
The trouble is, email is also the most common way hackers get into your systems. Successful businesses in Niagara rely on our multilayer security to protect them from compromise.
Here's what you need to know.
This Months' Technology Insider
Did you know Windows 10 can protect
you from distractions?
What do you think technology will
look like in 10 years' time?
Learn how to automate tasks in Outlook
This Months' Tech Guide
Cybercrime is a $1 Trillion industry and no business in Niagara is immune, no matter how small or seemingly insignificant. Every business is a target for cybercriminals. Here are 5 ways you can help protect your business from being victimized.
Free Ebook!
What would you do if you returned from vacation to find that your business bank account had been robbed to the tune of $1200?  It's not all that hard or uncommon for that matter. Learn the in and outs of protecting email in my new ebook, Email Hijack.
Password Generator and Checker
[msp_password_strength]
Last Weeks' Niagara Business Technolgy Social Media Posts
Click to Visit
Monday
After being caught napping by Clubhouse, Facebook is launching its own audio content services. Are you on Clubhouse yet? Would you jump ship?
#facebook #clubhouse #AudioContent
Tuesday
A survey has shown 83% of people want more diversity in emojis. Do you use emojis when talking to customers or colleagues?
#emojis #diversity #communication
Wednesday
If you thought your last Zoom meeting went on too long, this guy's just broadcast live non-stop on Twitch for a record breaking 31 days…
#twitch #livestream #ludwig
Thursday
Businesses still aren't doing enough to protect their data. There's been a 93% increase in cyber-attacks over the last year. Scary…
#DataSecurity #hackers #CyberAttack
Friday
We use the app store on our mobiles all the time. But not so much on our laptops. Microsoft wants to change that with its big Windows 10 update
#windows10 #appstore
Saturday
Forget Call of Duty. NATO is running a real time, worldwide, cyber war game. Locked Shields will simulate attacks on governments, infrastructure and businesses
#CyberWarfare #LockedShields #WarGames
Sunday
If you want to be more productive at work tomorrow – just get happy. It's the key to an energized and productive workforce
#productivity #HealthAndWellbeing #happiness
Are you a St Catharines Nonprofit?
Did you know we provide St Catharines nonprofit IT support? More and more Niagara nonprofits are trusting us to take care ofn their IT and take a load off of management.
Don't let technology deter you from the work you do in the community. Call us at 289-479-5606 to learn more.
Book Your Discovery Call
Would you like to see if Bowes IT Solutions is a good fit for your growing business? Book a discovery call now so we can learn more about each others' business.